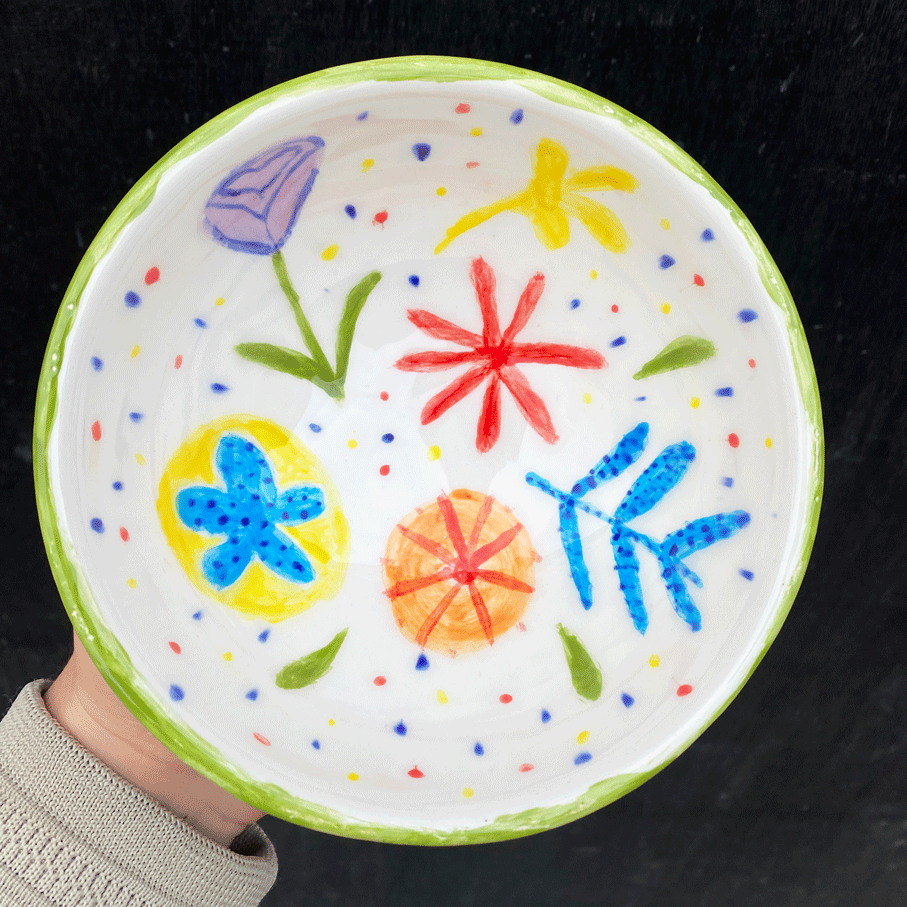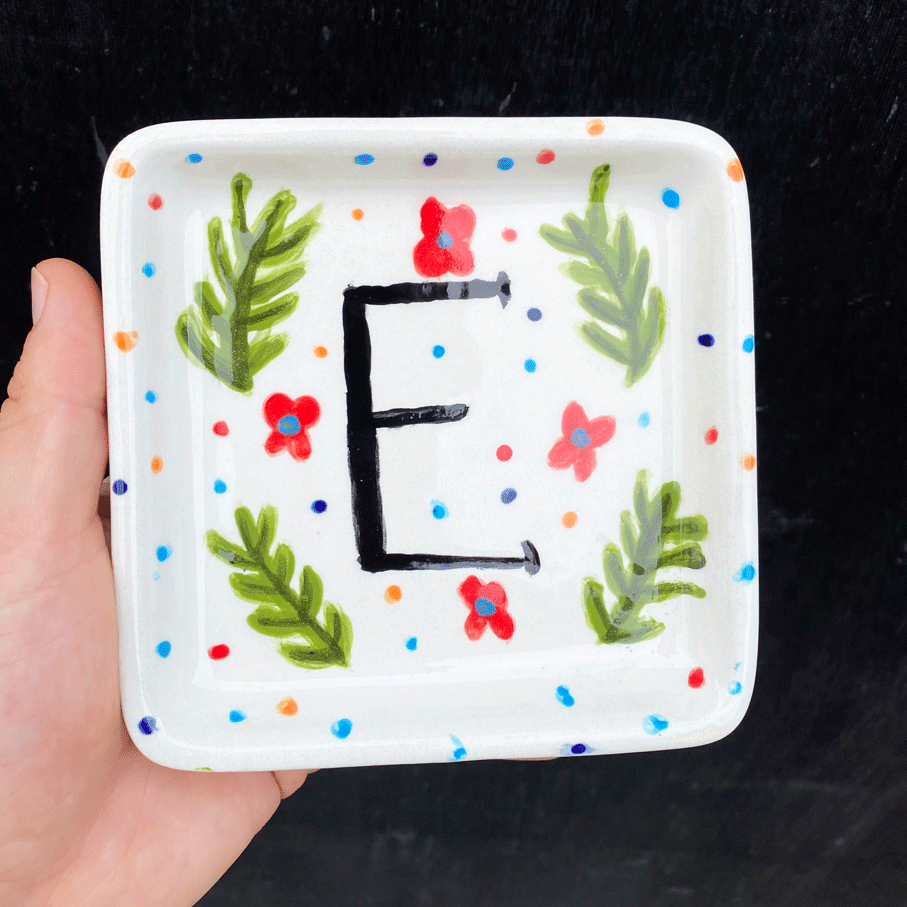 Our studio is open weekdays and weekends for Pottery Painting sessions. Pre-book online for £6 and enjoy a 2-hour session of painting ceramic bisqueware. It's a perfect affordable date idea and just a relaxing activity to create mini works of art that are as silly and personal as you like!
Paints are glazes and glazes are paints. Once fired in our kiln post-session, your pieces will be glossy, bright and food & drink safe. Your finished items will find a new home amongst your kitchen crockery.
We have a large selection of bisqueware ranging from plates, vases, animals, mugs, pots and more. It's important to us that we make ceramic items as affordable as possible to provide an accessible and affordable fun activity for everyone to enjoy.
Looking for a fun date night idea in Glasgow? We have BYOB Pottery Painting events on Friday nights.
Painting Fee: £6 + Pay per item on the day (full list below)
Please note - a gratuity of 15% is added to groups of 6 or more painters.
Returning to paint your pot? Please see the pricing structure below.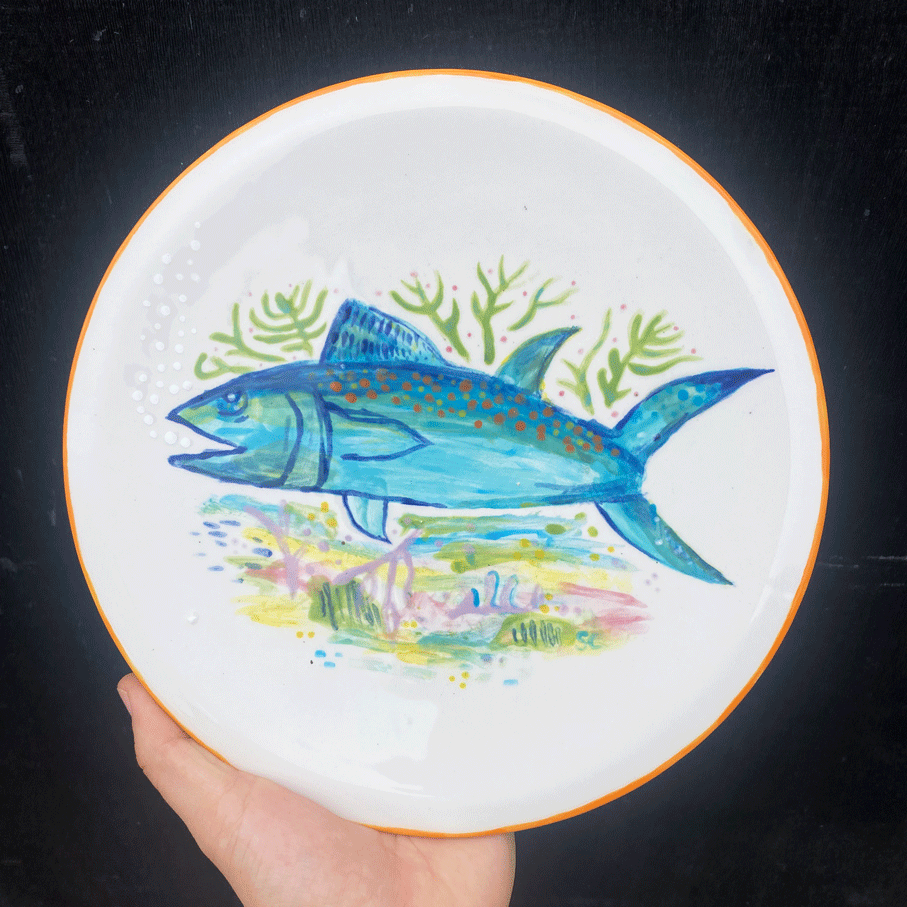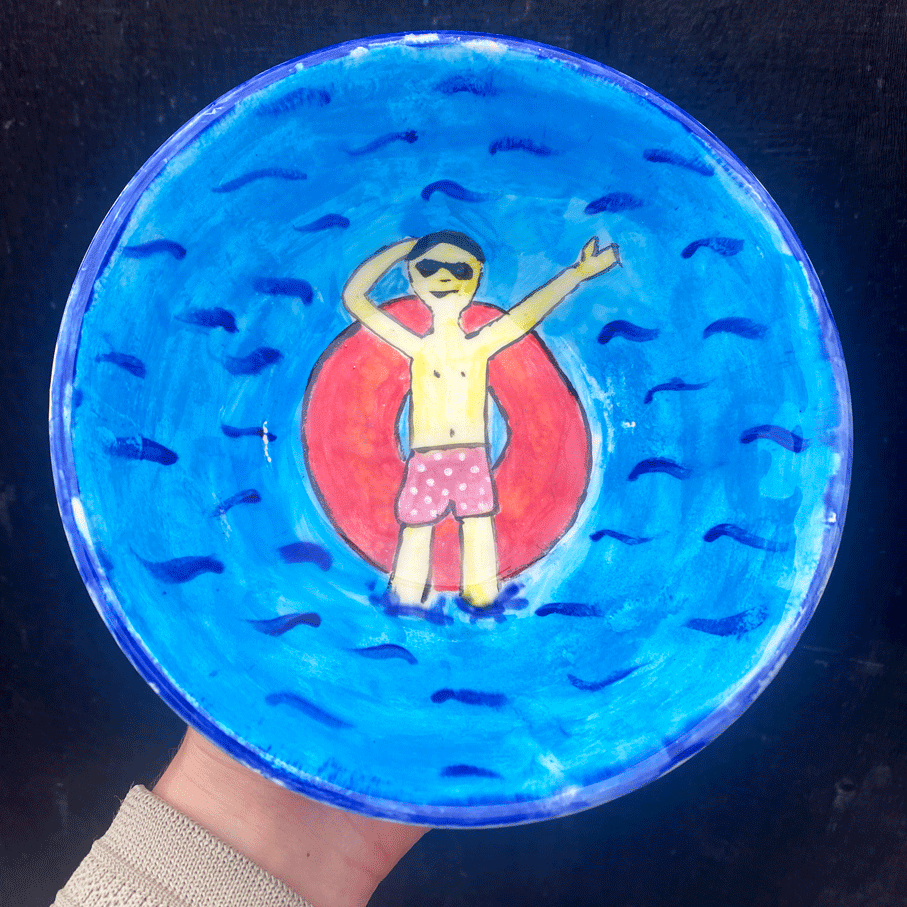 Returning to Paint Your Pots
Want to paint an item you made at one of our handbuilding or wheel throwing pottery sessions? Ask for bisque firing at the end of your session. You can then return to paint your item with our pottery glazes.
When booking a Pottery Painting session, make sure you select the right 'Return to paint' add-on. This is so that the kiln usage is priced fairly and our members of staff can identify your work and have it ready for when you arrive.
The price for Pottery Painting is £6 per person for a 2-hour session and the return to paint structure is as follows:
Size guide:
Small pots: up to 2" squared in diametre.
Large pots: 5" squared+
Prices:
1 large or up to 4 small +£9.00 (£15 total)
2 large or 5-8 small pots +£14 (£20 total)
3 large or 9-10 small pots +£19 (£25 total)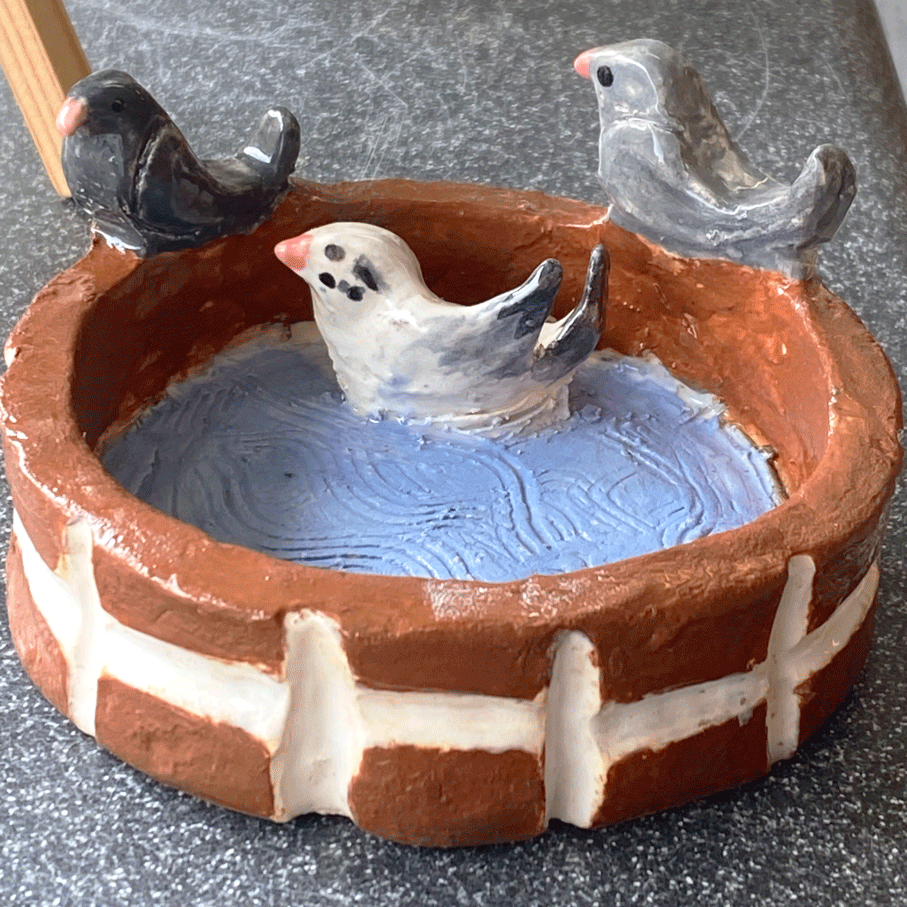 This beautiful bird bath piece was made at a handbuilding pottery session. The attendee returned to paint this at a Pottery Painting session.
We have special glazes that behave similarly to paint. Using paint brushes, you can achieve fine details, bringing your pieces to life with colour.