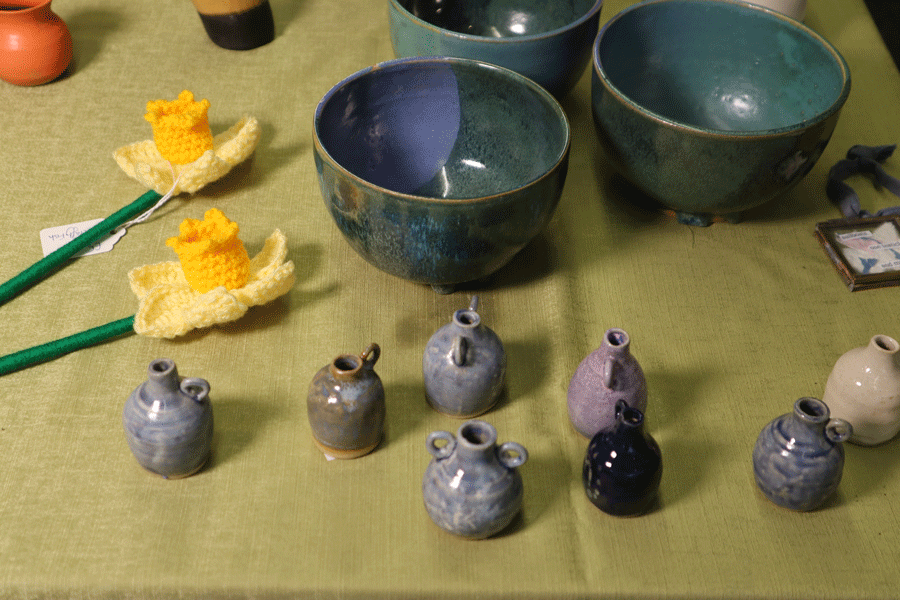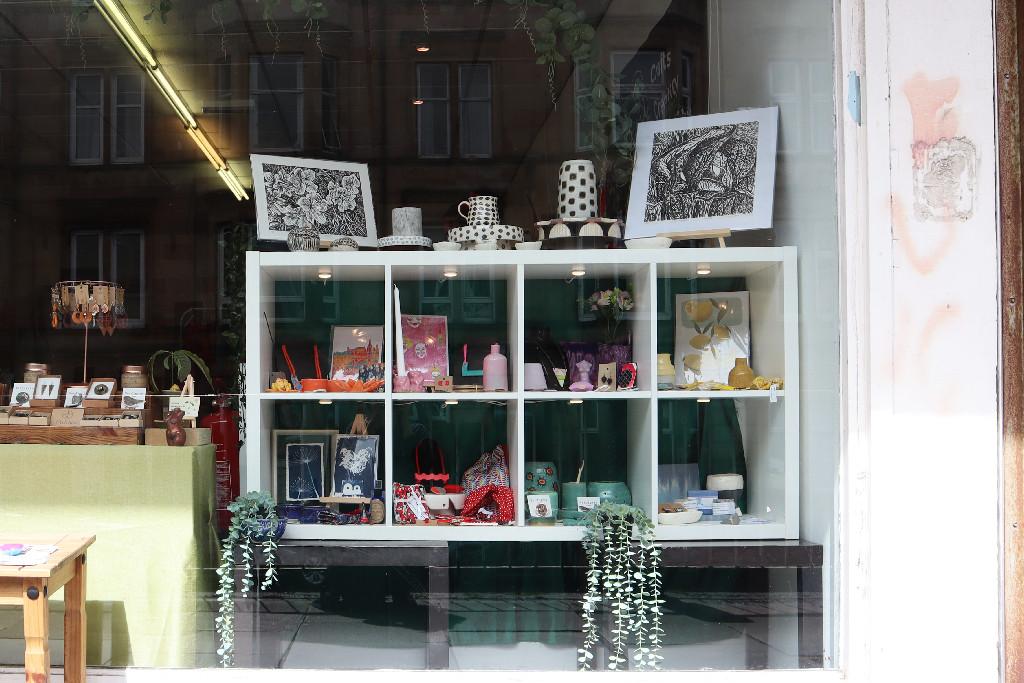 Our shop has moved next door...
Our Makers Shop is located at our studio on 124 Kilmarnock Road. We feature locally-produced handmade goods from local artists and makers, and have a wide range of ceramics, textiles, prints, original artworks, badges, stickers and apparel.
Our shop is a great choice if you're looking for beautiful items and gifts which will directly benefit small businesses, local craftspeople and our vibrant creative community in Shawlands.
If you're a local maker, you could sell your handmade goods alongside other artists and craftspeople in the Art Space G41 makers' shop - Contact Us for more info!
.
Handbuilding at Home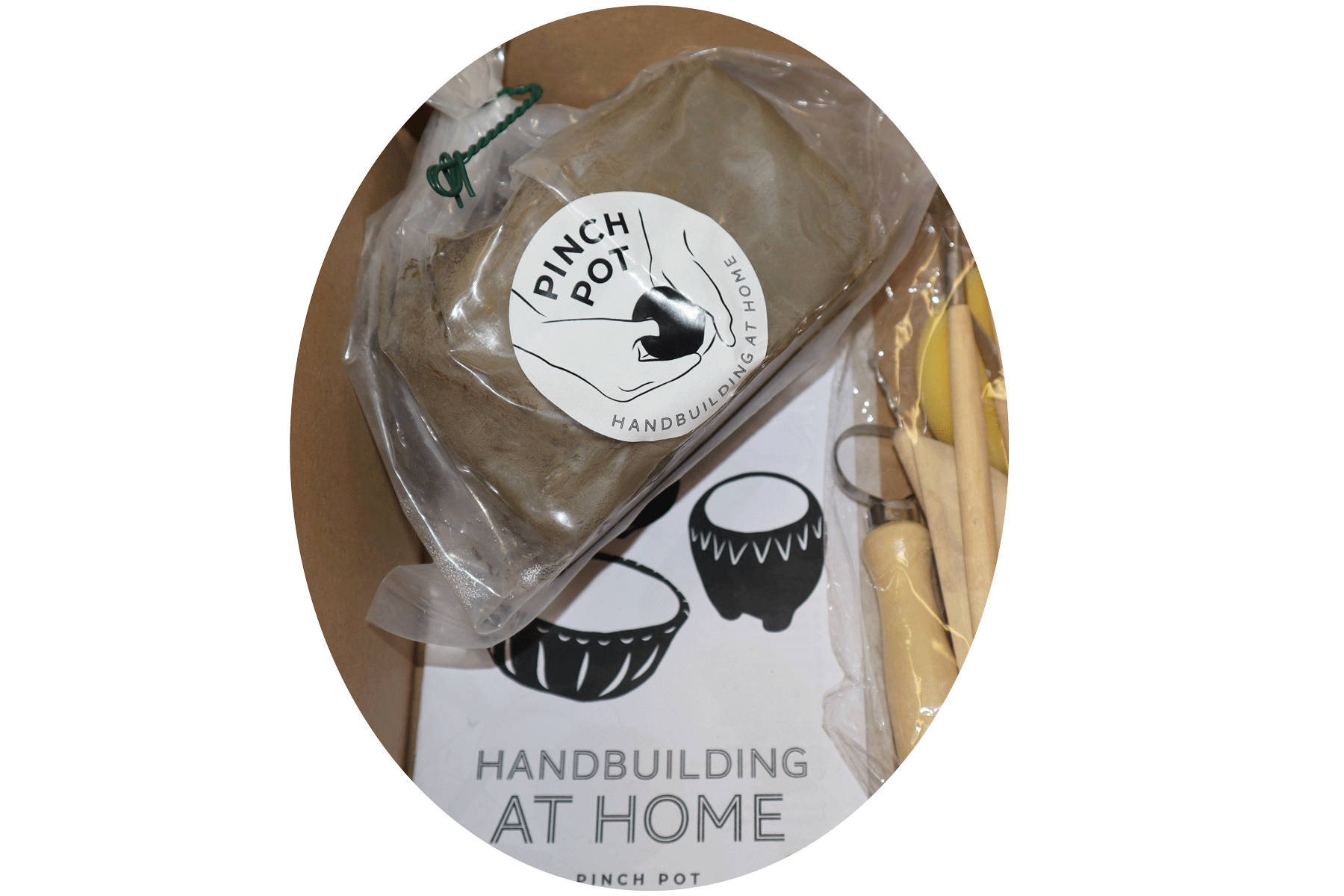 Art Space G41 is now offering Handbuilding at Home kits! With the aim of making ceramics ever more accessible to our community, these kits allow you to develop your skills with clay at home, with helpful guidance from our detailed instructions. Make your own pots, mugs or sculptures, then drop them off at Art Space G41 to be fired and glazed.
One full Handbuilding at Home pack contains:
- A 1.5kg bag of stoneware clay (enough for one big pot or 3-4 small ones)
- A set of printed instructions which also includes a link to a detailed instructional video
- A complete set of 8 sculpting tools
£45 for full pack; £40 for pack without tools.
Pick one up in our shop today!