Community
Our current and past community projects
Veterans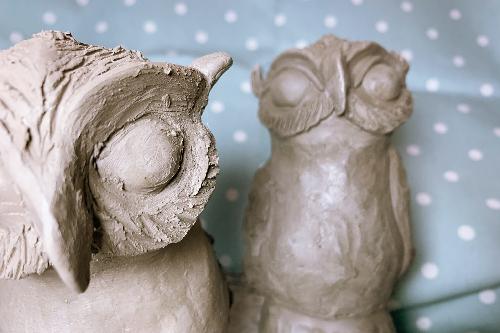 Our 'Clay Crafting from Home Experience' project was an art therapy project with veterans, reserves, serving and their families.
We consulted with numerous Veteran Housing Organisations and Community Centres on this project. It is well documented that there are many Armed Forces Veterans who suffer from mental health issues including PTSD, depression, anxiety, self-isolation, and a loss of confidence. Through our ceramics classes, we wanted to help alleviate some of those issues, even if only for a few hours.
We scheduled and ran a series of guided workshops where clay packs and tools were delivered to veterans and then online tuition was provided via Zoom sessions; we also did in-person sessions after lockdown rules were eased.
The participants fashioned a wide variety of pieces, some functional and some purely decorative, according to a variety of themes including faces, viking longships and houses. Art Space ceramics technicians glazed the pieces according to the participants' designs.
Feedback from participants was extremely positive - participants said that the workshops helped to alleviate anxiety by focusing their attention on the crafting experience, which led to an improvement in mood, and a greater ability to handle stress.
We are planning a continuation of this project, beginning in Autumn 2022.
Community Pottery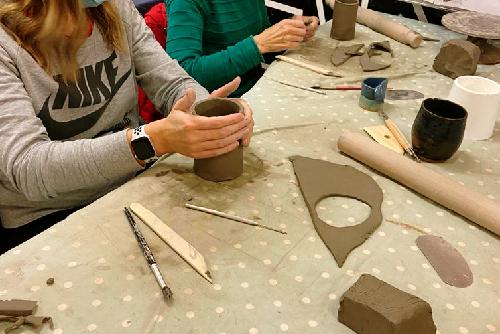 Community pottery. We have run We are currently running community pottery workshops tailored for beginners, in three week blocks.
Each week everyone was given a specific focus within functional ceramics (for example - bowls, plates, cups and spoons). The artwork could be can completely personalised and then fired and clear glazed once the block was finished.
These workshops were for people living in the Southside of Glasgow and are not currently working and/or receiving Universal Credit, or you can't afford to attend paid ceramics classes.
Rainbow Families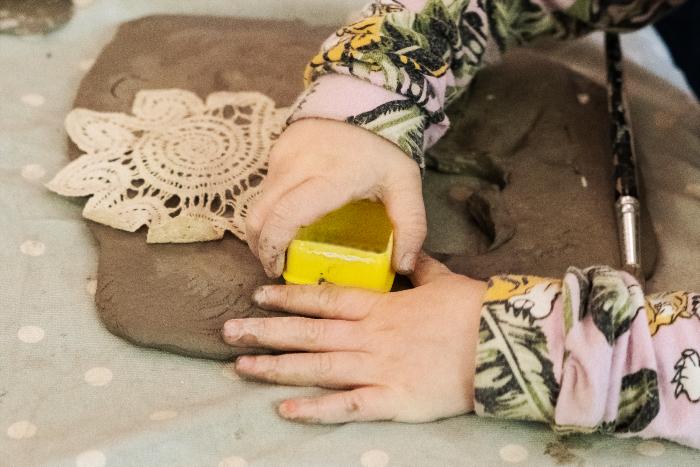 Rainbow Families is run by LGBT Health and Wellbeing, and is a charity geared towards LGBTQIA+ families, providing support in whatever way is needed. We were delighted to run a social creative event for kids and adults, and the afternoon was a great success, with participants young and old becoming totally absorbed by the meditative and messy process of clay crafting. Our director Gigi taught the kids how to make their own mushroom-shaped fairy houses, with each child adding their own unique flair to the style, while parents had a chance to relax and socialise.
Rainbow Families events are specifically for anyone looking to meet other LGBT parents, share experiences and socialise in a family setting. The families had an opportunity to chat and relax while being creative and the finished pieces looked amazing!
This was our first collaboration with Rainbow Families, but we're so excited to continue running pottery events for LGBT families and individuals in future!
Pottery in the Park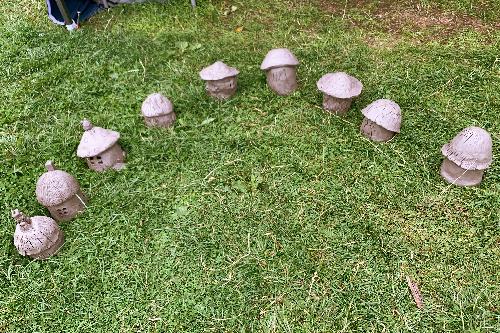 Throughout July and August 2021, we ran weekly pottery workshops in Queen's Park, offering a pay-what-you-can clay workshop series to Glasgow's Southsiders. We made a wide variety of fun projects, which were taken back to our studio to be fired and glazed. It was a brilliant summer activity and a great opportunity for everyone to socialise, as well as for families to relax and take part in a creative activity. Pottery in the Park was the perfect antidote to a year indoors staring at screens, and the pay-what-you-can model meant anyone could come along and make a wonderful clay creation.
These events took place in Queen's Park Arena as part of the many summer events that took place last year, and were made possible because of funding from Glasgow City Council's Area Partnership Fund.
Pottery at home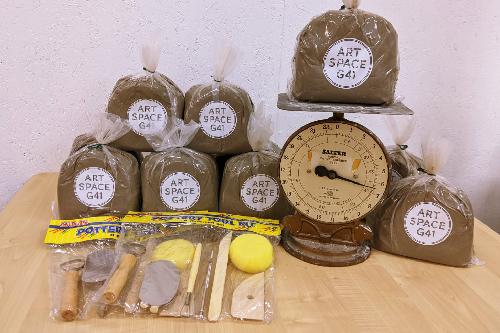 In response to the Covid-19 crisis, Art Space G41 offered online pottery workshops for isolated and vulnerable adults, kids and families. We provided people with at-home pottery kits and full instruction via Zoom, and glazed and fired their creations at the studio. Thanks to support from the Area Partnership Fund, we were able to offer these classes, including glazing and firing, for free.
We still offer Handbuilding at Home kits! Click here to order a kit.