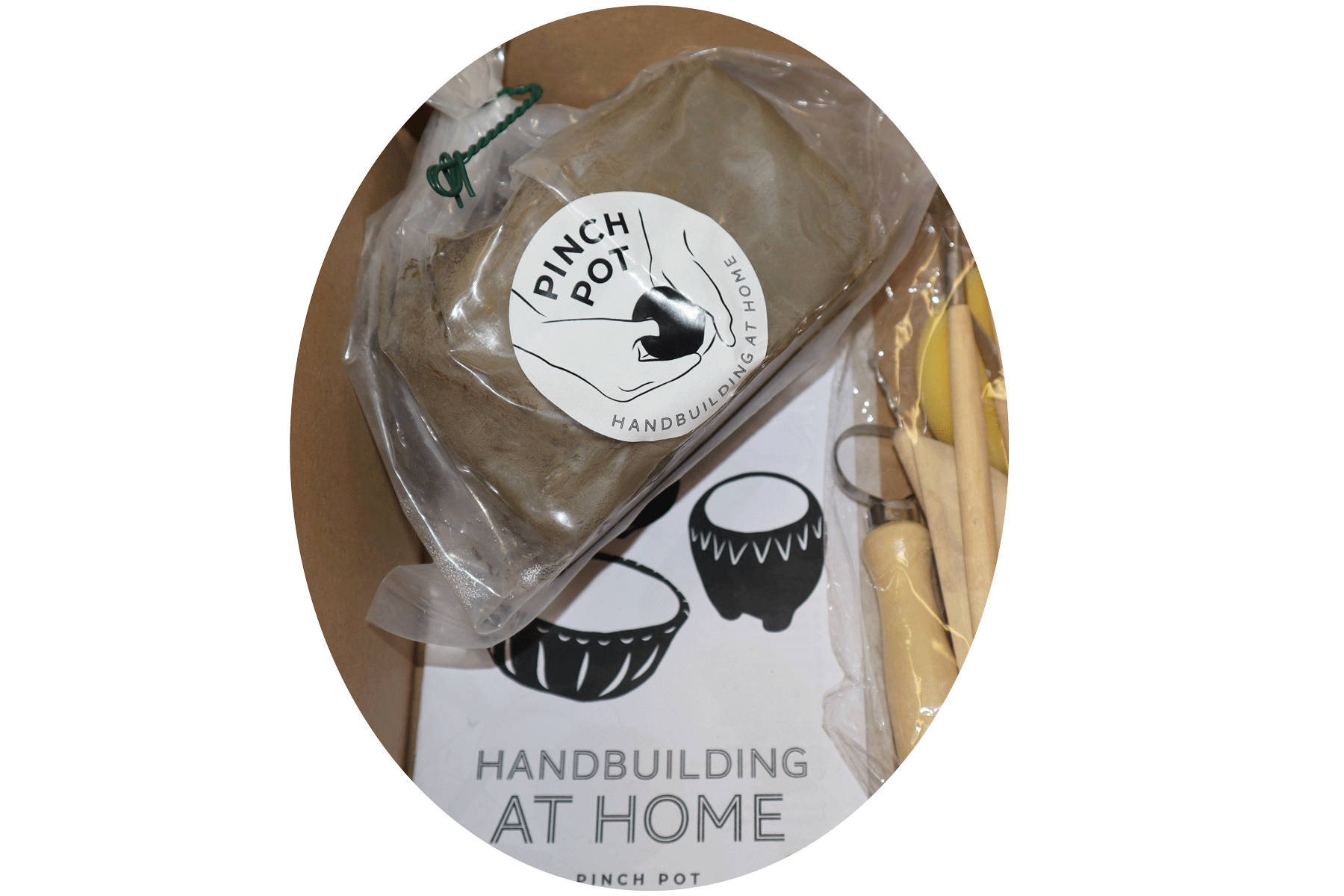 Art Space G41 is now offering Handbuilding at Home kits! With the aim of making ceramics ever more accessible to our community, these kits allow you to develop your skills with clay at home, with helpful guidance from our detailed instructions. Make your own pots, mugs or sculptures, then drop them off at Art Space G41 to be fired and glazed.
Our full Handbuilding at Home pack includes:
A 1.5kg bag of stoneware clay (enough for one big pot or 3-4 small ones)
A set of printed instructions which also includes a link to a detailed instructional video
A complete set of 8 sculpting tools
The cost of the box also includes two ceramic firings at Art Space G41: a bisque and a glaze fire. We will glaze your items in the colours of your choice, specified when you drop them off. Then we'll be in touch when your items are ready to collect! Glazed items will be food safe.
Remember to wrap your items up safely and well when you bring them in to be fired, and don't make your items too delicate - they'll be going into a crowded kiln and fragile items may not survive.
Check out our instagram [or website link?] for examples of some beautiful works made with Handbuilding at Home!
£40 for full pack
£35 for pack without tools
Contact us for nationwide shipping options.