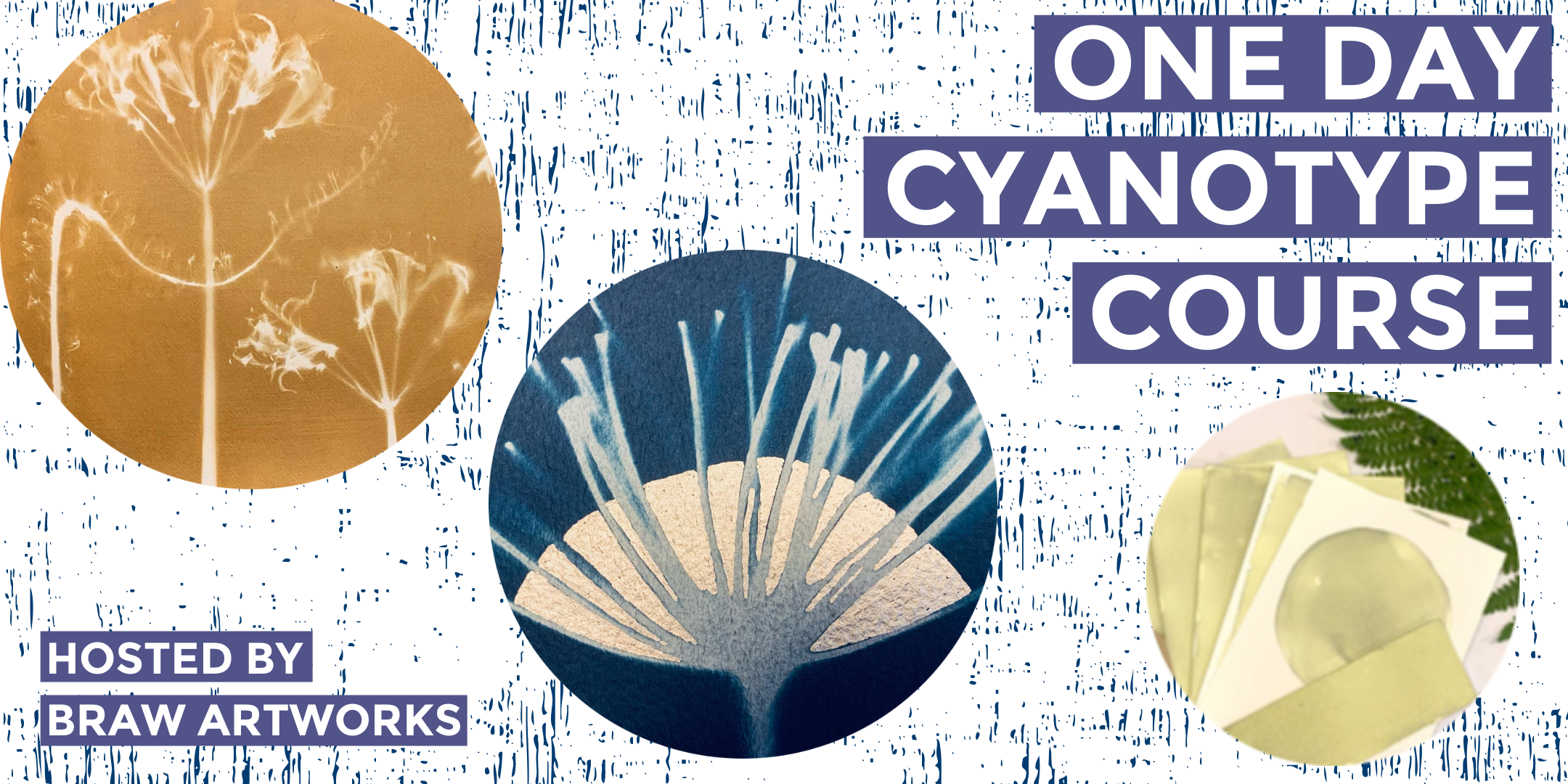 The cyanotype process is one of the earliest photographic processes and produces a beautiful cyan blue print. This type of printing is unique in that it is a form of photography that does not require a camera or a darkroom meaning you can replicate what you have learned on the course at home.
During this one day workshop participants learned how to create their own cyanotype prints using the traditional method and also the experimental wet cyanotype method. They covered a brief history of the process, and looked at different ways to create images, including making photograms with plants and flowers, using photographic negatives, drawing and mark making onto acetate.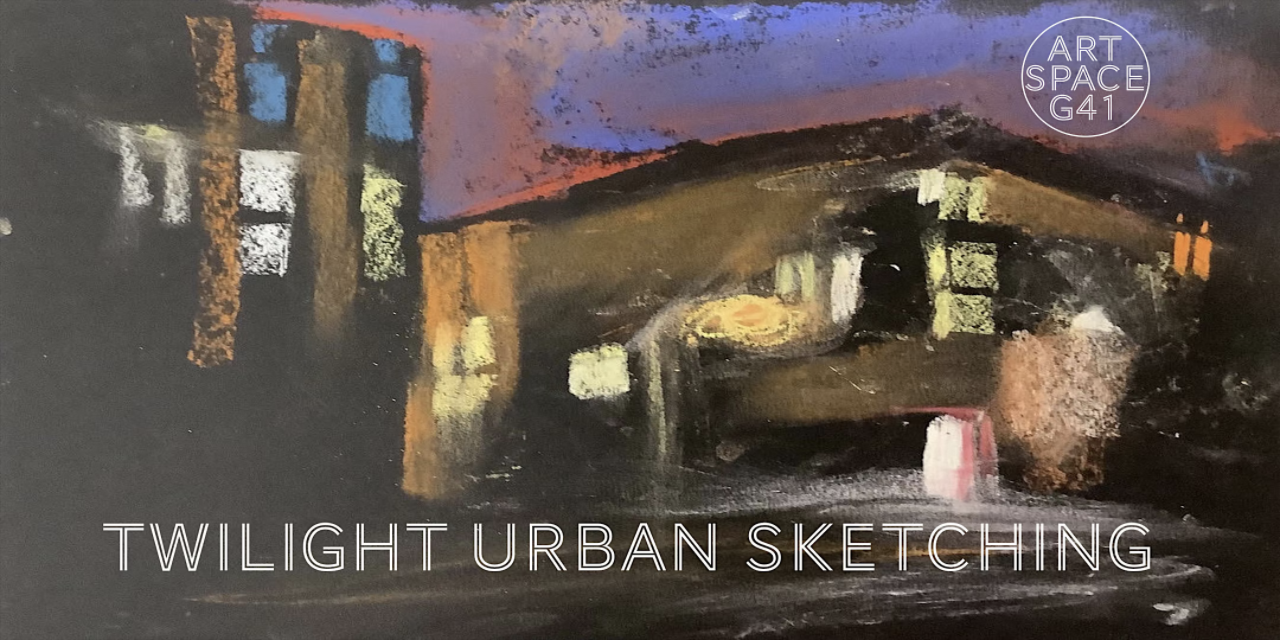 Urban sketching is all about taking in the world around you and drawing from life. This workshop with Fiona Fleming was intended to help attendees learn a new skill and meet others from the local community, while also providing encouragement to get out into the fresh air despite the darkening Glasgow evenings.
Through drawing the city at dusk, attendees developed a new appreciation for their surroundings and explored a different way of drawing. Attendees drew on black paper and will use pastels and pastel pencils to create a night-time artwork - picking out the glowing lights and elegant silhouettes of Glasgow at twilight.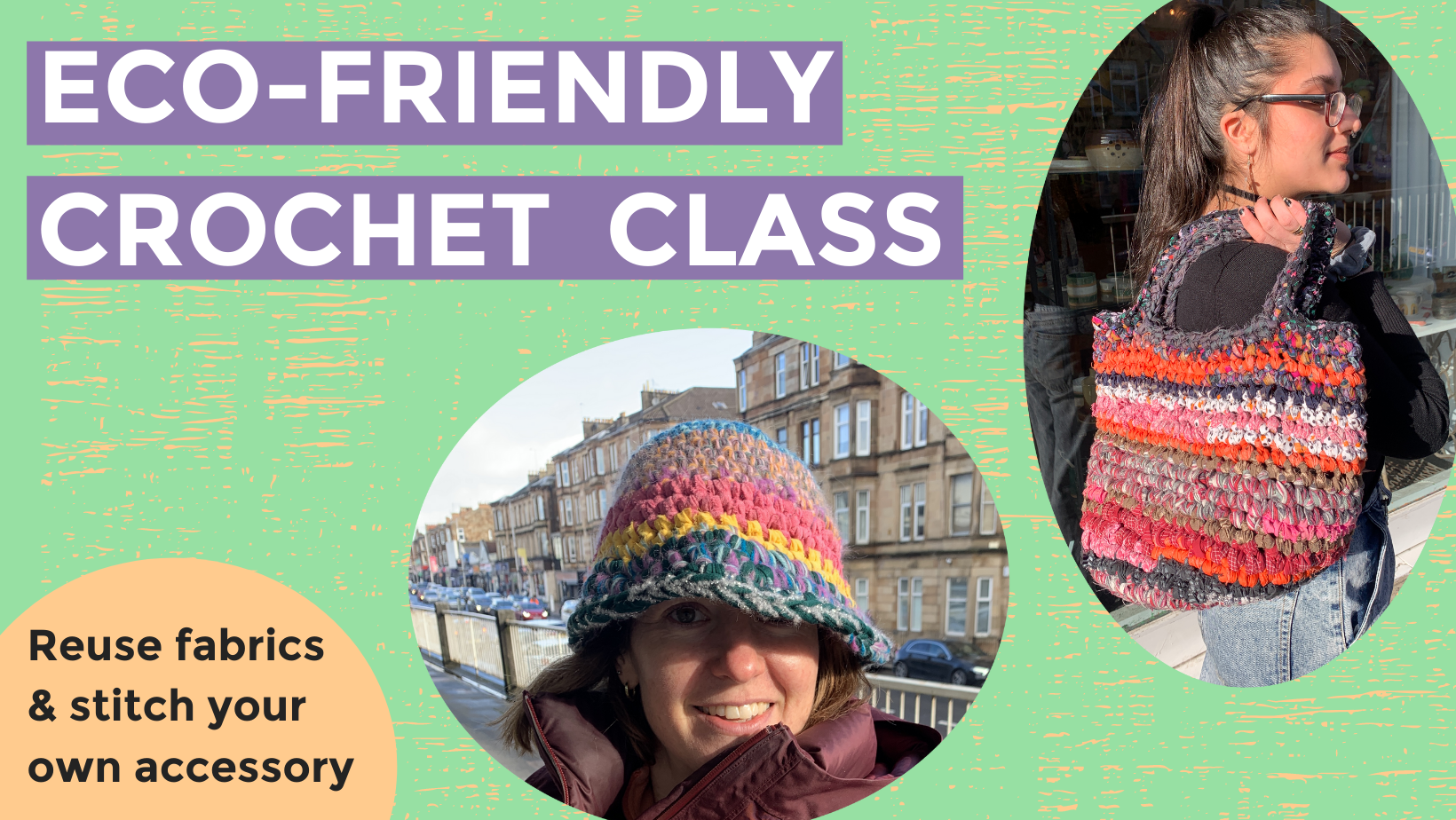 In this crochet class participants used old garments and textiles to create a fabulous upcycled accessory - a hat or bag (or both!). This crochet workshop taught participants how to make their own yarn by up-cycling old T-shirts and tights that were destined for landfill. Participants made an accessory of their choice and learned tips and techniques from the patient and knowledgeable Sarah McLeod.
This class was Pay What You Can.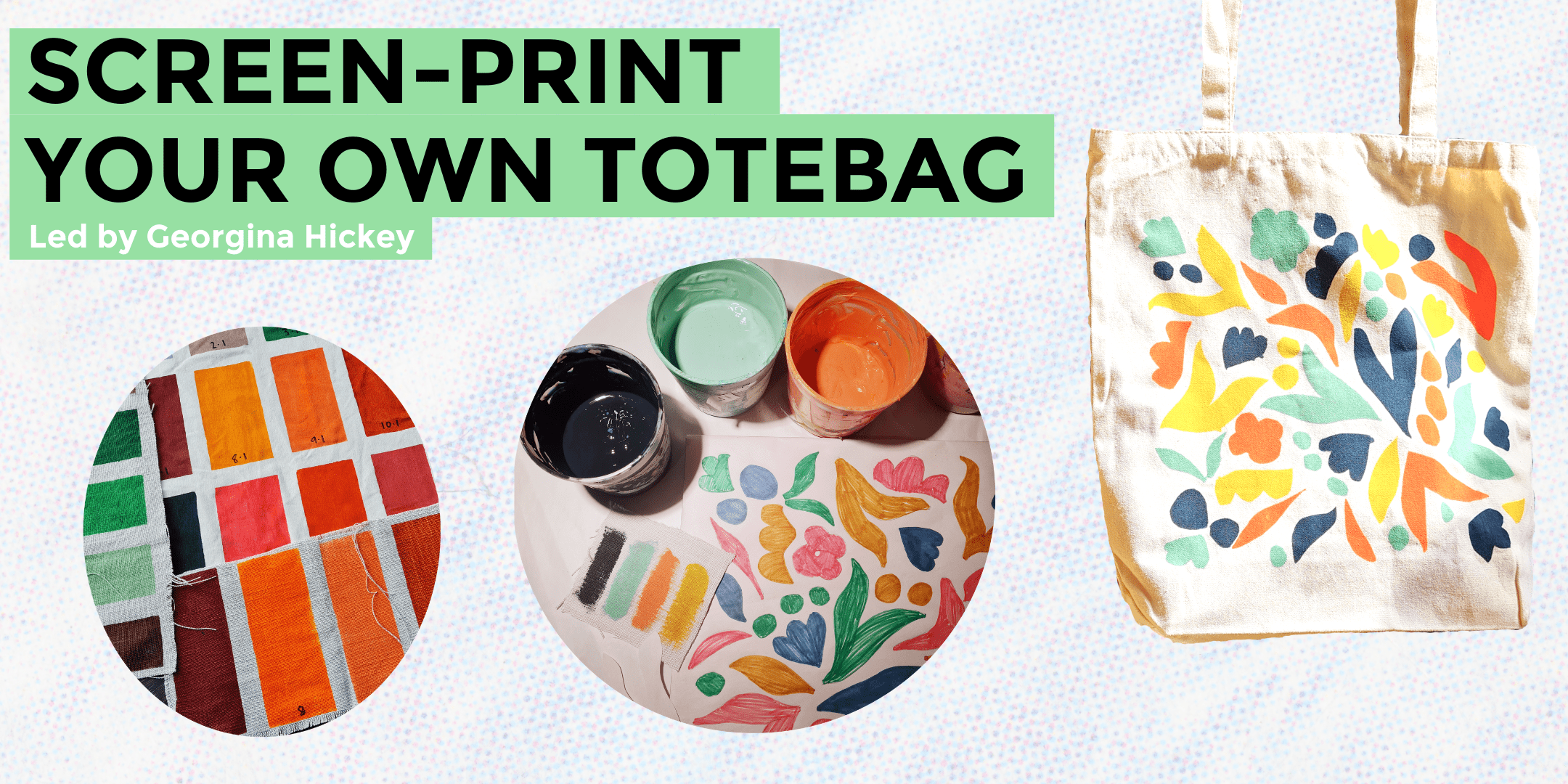 An opportunity to try screen printing for the first time and learn about the process from start to finish, taught by print designer and excellent teacher Georgina Hickey. After planning their floral design and picking a colour palette from a range of pre-mixed inks, participants were guided through the process of screen-printing with stencils to create a colourful, multi-layered heavy duty totebag.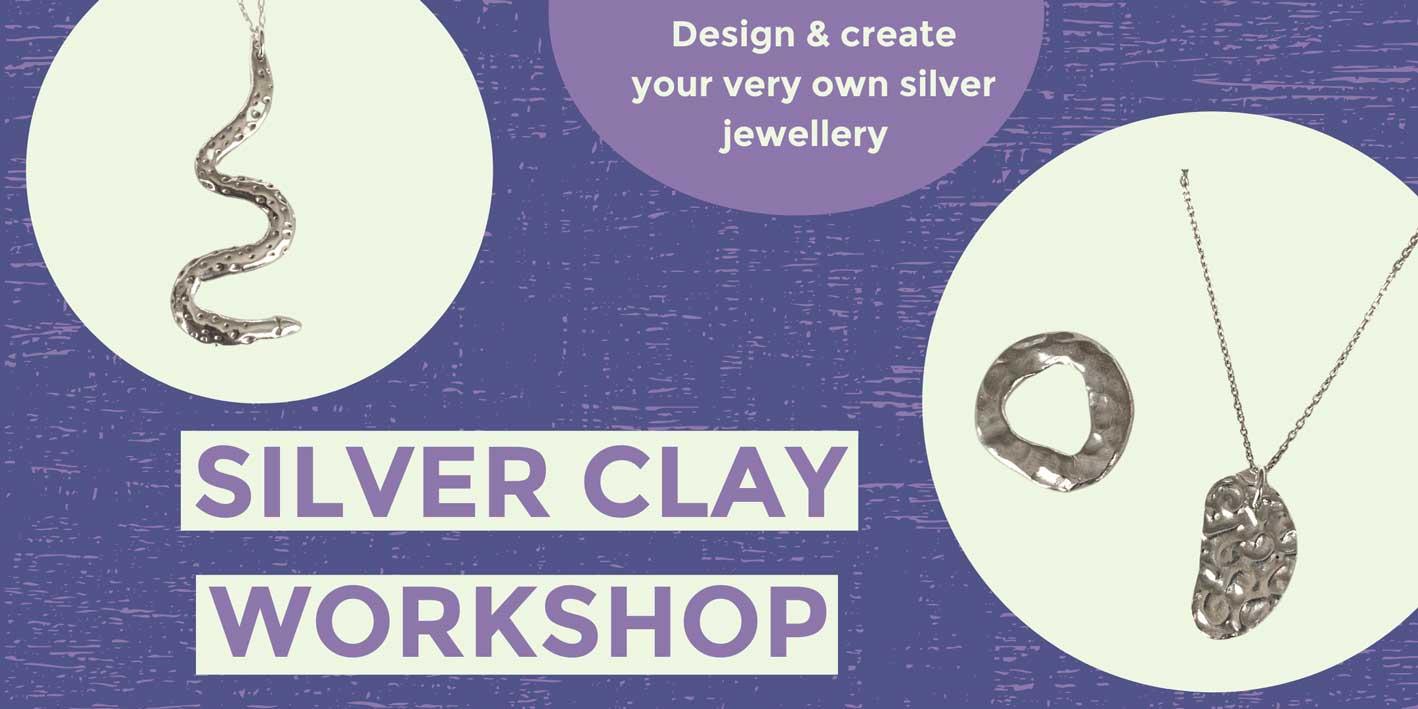 Welcome to the wonderful medium of Silver Clay - a material with the consistency of clay and the look of metal! Made up of tiny particles of metal suspended in an organic binder, Silver Clay is a material uniquely suited for sculptural jewellery. This workshop with goldsmith Natasha Visser introduced participants to the processes of sculpting, firing and finishing Silver Clay, and to some basic jewellery-making techniques.
Silver Clay is real silver that has been reclaimed from various industrial processes. It is ground down into a fine powder and mixed with an organic binder and water so that it looks like clay. This material can then be shaped, moulded and sculpted into exquisite designs. After drying, the pieces are fired to burn away the organic binder, leaving 99.9% hallmark quality silver.
With the 7 grams of Silver Clay provided, participants made a pair of earrings and a pendant, or up to five items of their choice. With Natasha's guidance,they shaped, textured and refined their pieces, dried them and fired them in the kiln; once fired, they polished and finished them for a variety of effects.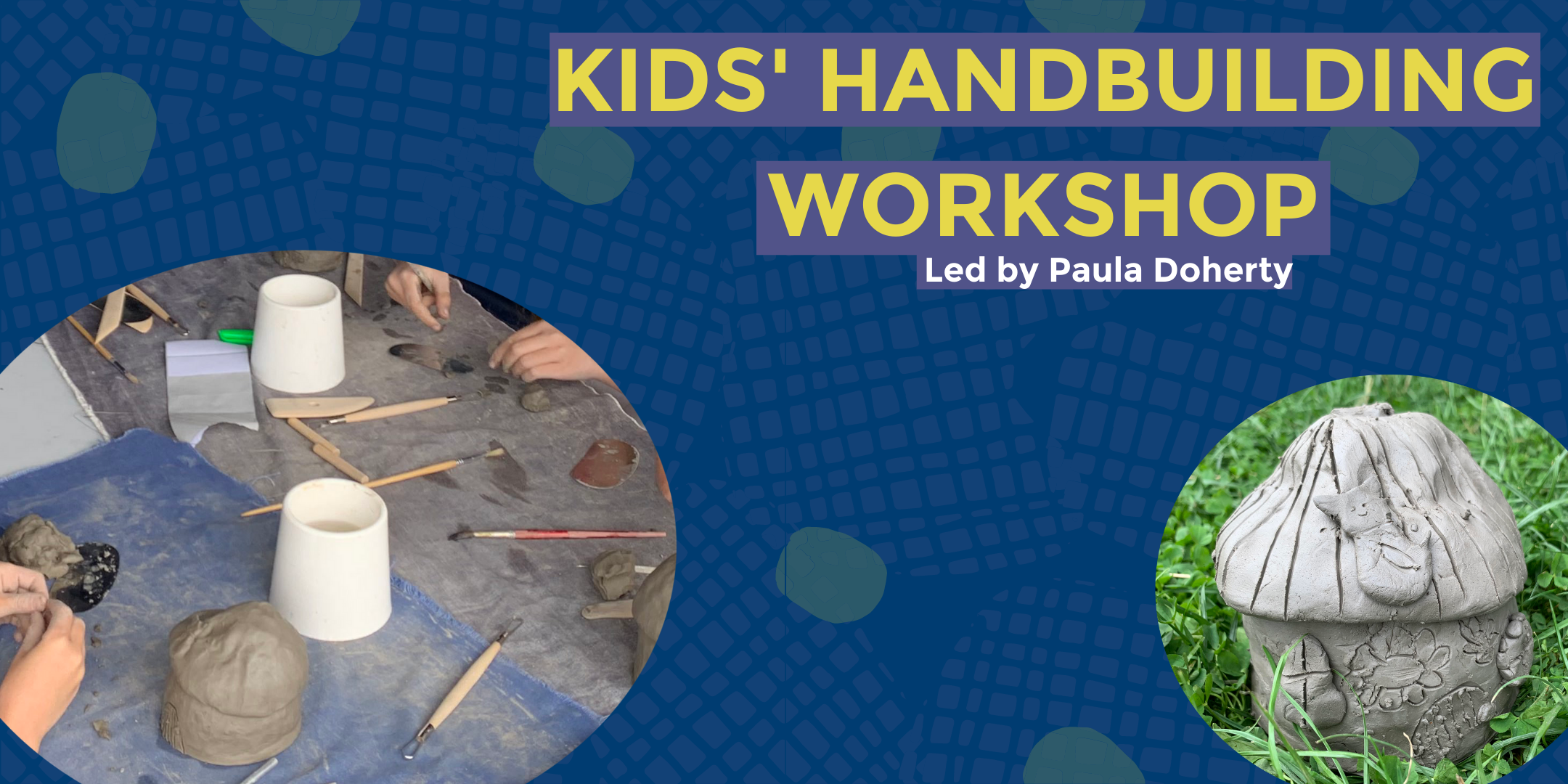 A handbuilding class for children age 8+ where we learnt the basics of slab building with clay and made our own cups with jungle-themed handles, decorated with coloured slip. A brilliant introduction to handbuilt ceramics for any skill level with the wonderful Paula Doherty.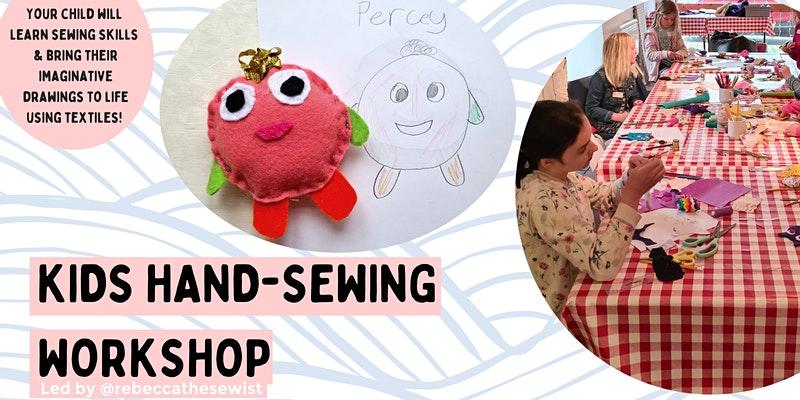 A fun, creative class for children aged 8+ to learn the basics of hand sewing! Sewing is a fun and useful, lifelong skill that anyone can learn; this class gave kids confidence to use a needle and thread and an understanding of basic sewing terminology. Under the guidance of our experienced teacher Rebecca, kids brought a little character drawing to life using textiles.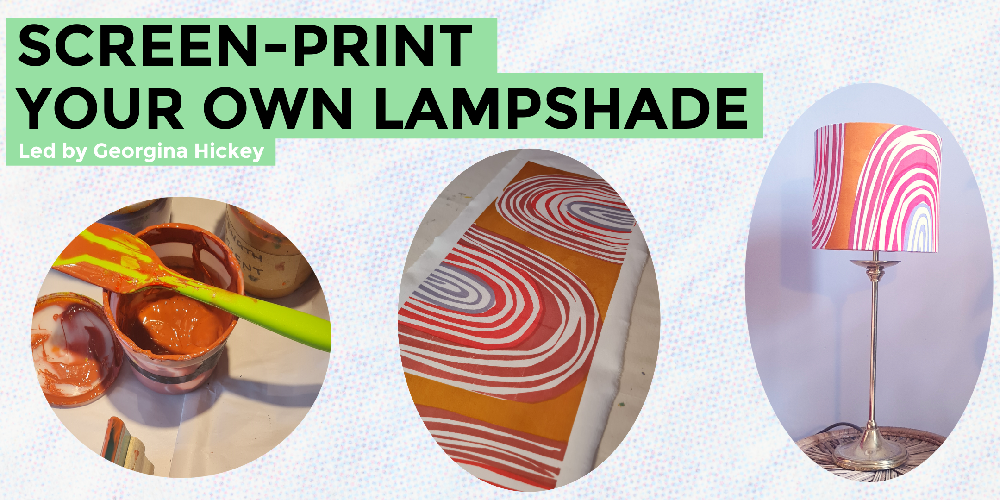 An all-day screen printing class with Georgina Hickey. After choosing their colours and planning their design, participants completed the screen printing process from start to finish, with guidance from Georgina. Once the fabric was dry and set, they constructed a small lampshade from their unique piece of fabric.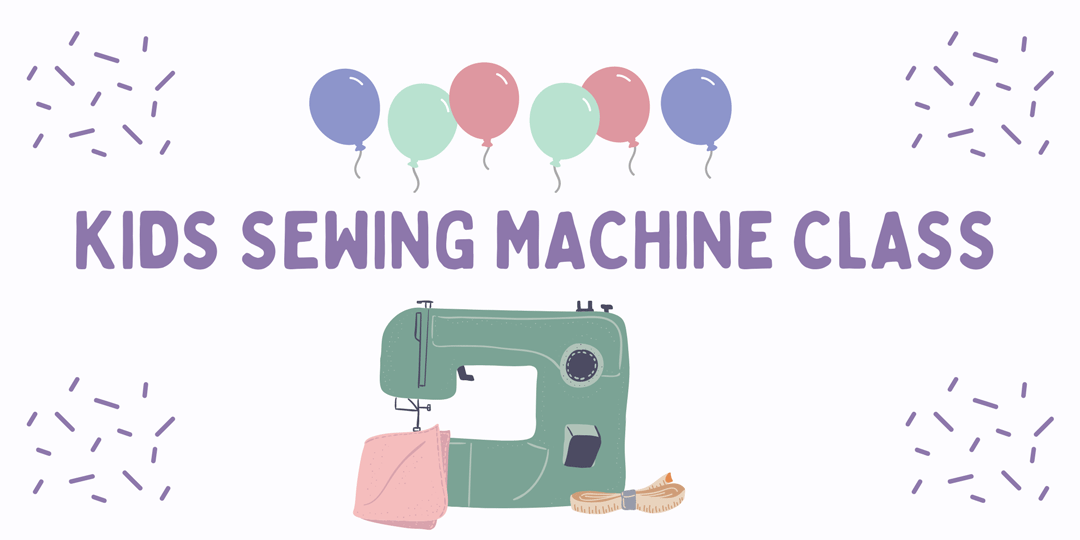 A class suitable for children aged 8+ to learn the basics of how a sewing machine works and how to use it safely.Sewing is a fun and useful, lifelong skill that anyone can learn. This class gave kids confidence to use a sewing machine and an understanding of basic sewing terminology. Week one we made a stuffed softie; week two we made a bag! Taught by Rebecca Barbour.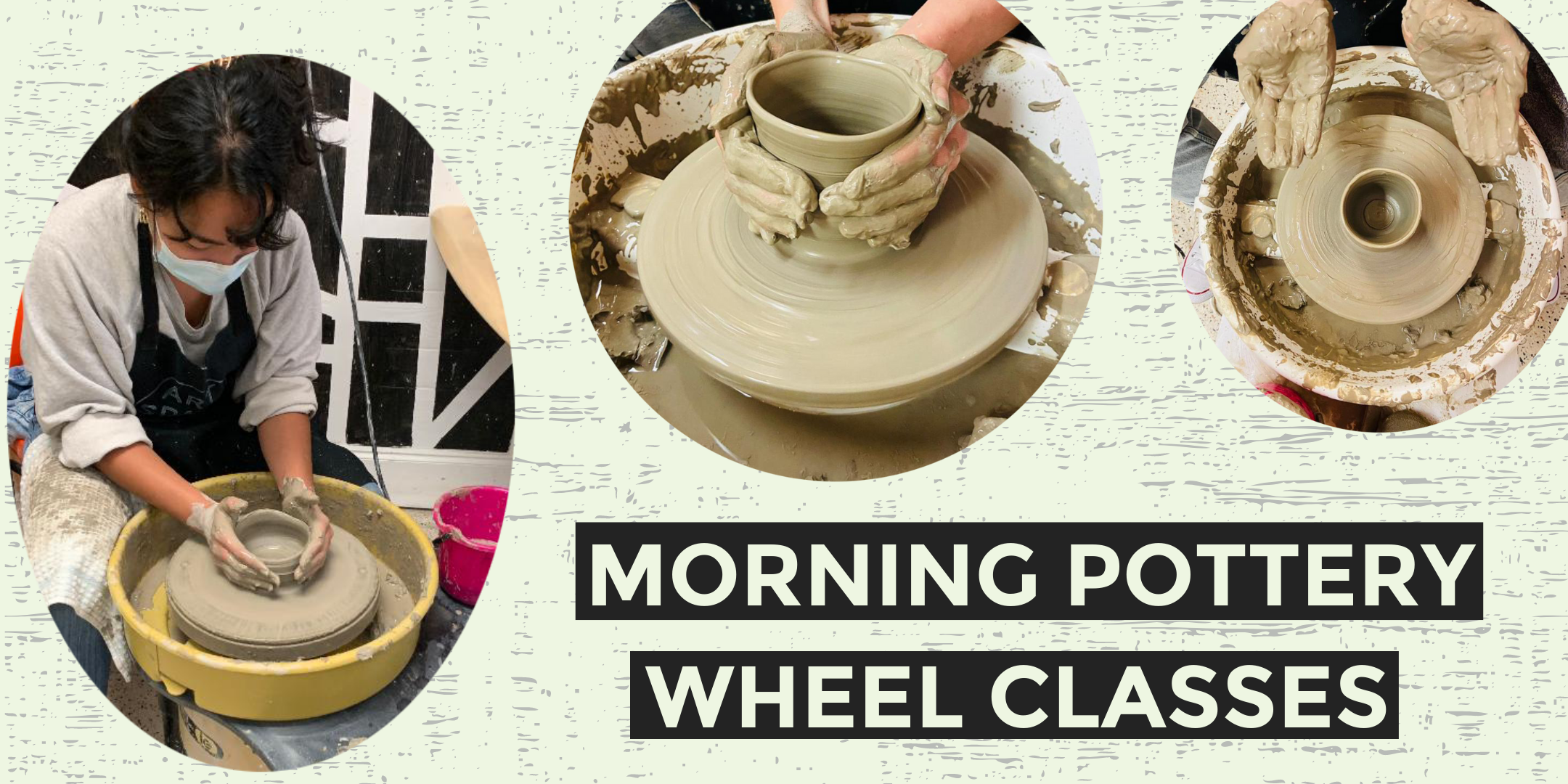 During the 2 hour session participants got a chance to experience the sensation of throwing and create a few items to keep. These sessions were aimed at familiarising learners with the potters wheel and getting a taste for the craft, on a Thursday morning during normal school hours for busy parents and others.